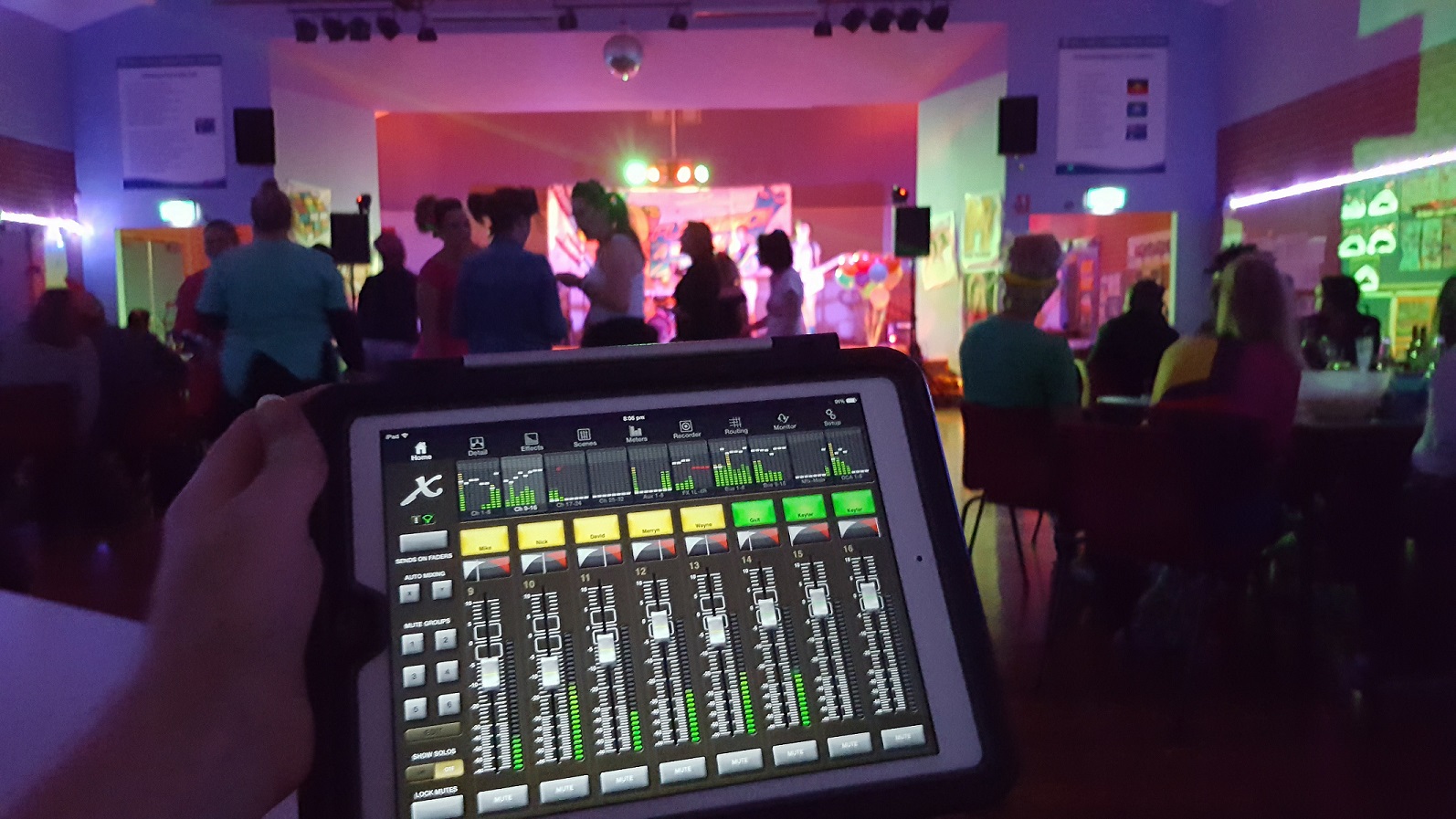 What I do
I am available in the Sydney (and surrounding) areas for Audio Engineering, IT Consulting and Pyrotechnics services.
Audio: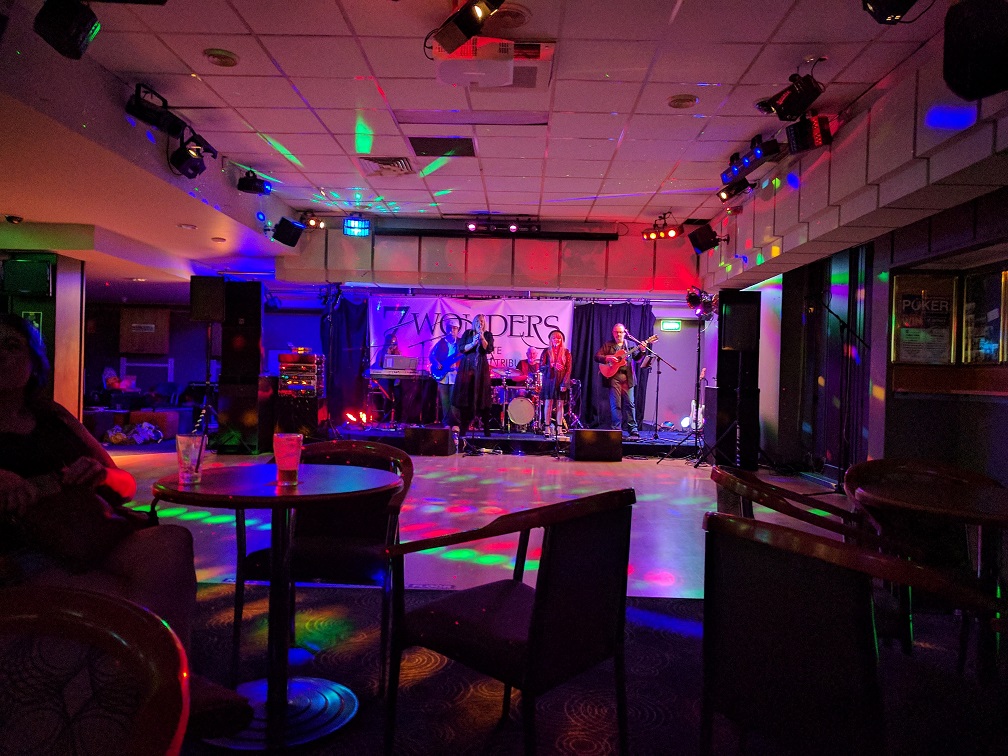 With almost 20 years experience, I can provide services largely centred around live audio:
Bands (pub gigs, etc)
Private functions - birthday parties, corporate, etc
Outdoor festivals and events
Live audio production for video recordings (concerts, etc)
IT Consulting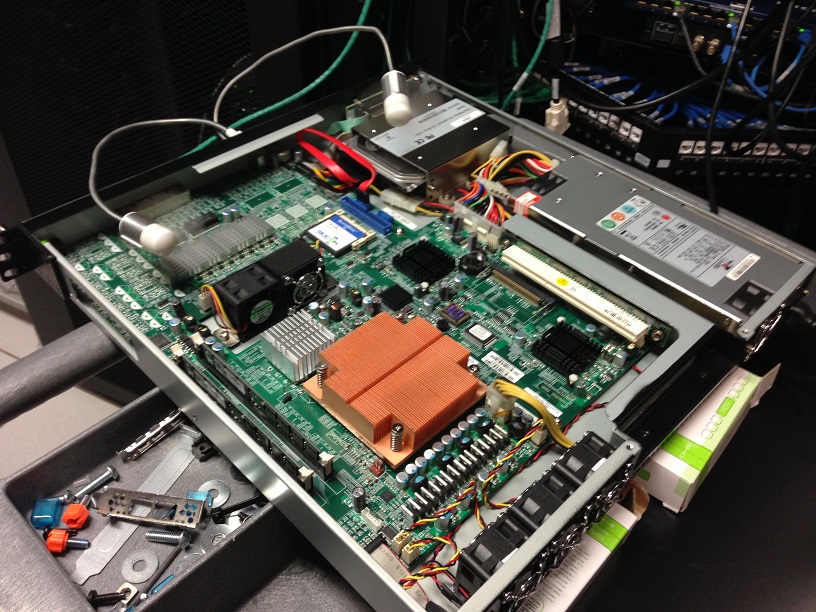 For selected small businesses (typically people I know well) I offer ad-hoc IT consulting for a range of platforms, including
Data Centre infrastructure work (add/remove/change, break-fix etc)
Windows & Linux systems
PBX / digital phones
Data cabling
CCTV
Relocations
Professional IT services outside of my normal job is not so much about making money (in fact, I'm quite selective about what work I'll accept). Instead, this is a way of expanding my knowledge and experience beyond what I can gain in my normal weekday job. If you have an interesting and difficult piece of work you need help with, let me know.
Pyrotechnics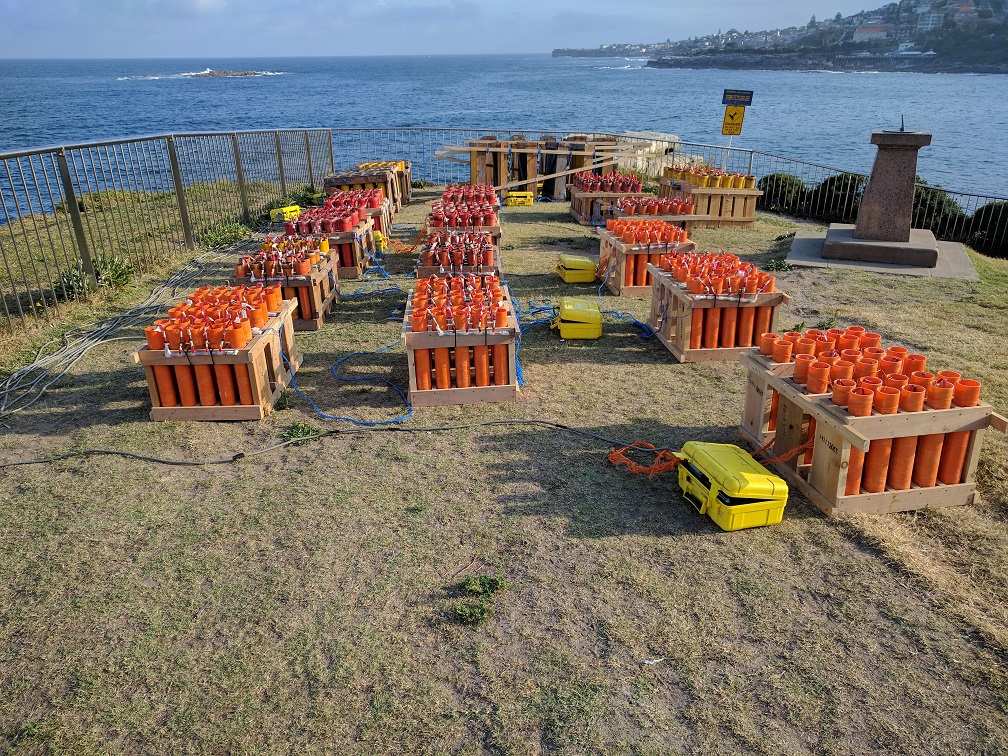 Any size event can be made more memorable with a colourful touch of pyrotechnics or a dazzling fireworks display. I can help design the right display for
Stage pyrotechnics
Outdoor fireworks
Christmas Carols
Community festivals
Corporate celebrations
Wedding special effects
As a licensed pyrotechnician, I'll take the lead in all aspects of planning and executing the show, including
Designing the right show within budget
Gaining various approvals and notifying all authorities
Guidance on planning the event
Performing the fireworks show, whether a high impact fireworks display or a subtle highlight to a stage production
Cleanup of fireworks debris after the show
All Pyrotechnics services are offered through the pyrotechnics company I am employed by, Explosive Services.
2017 Rates
Audio Hire and Services
These prices are for standard Sydney events (i.e. 2 hours bump in & sound check, 3 hour show, 45 minutes pack-up). Additional rates apply to anything over this (e.g. longer shows or more than 1 hour drive away).
I'm not registered for GST, so these prices don't include GST.
| Service | Rate | Details |
| --- | --- | --- |
| Full PA Hire and Operate | $500 | |
| Partial PA Hire and Operate | $350 | e.g. some venues provide full front of house PA |
| Full PA Hire Only | $300 | Subject to capabilities of the operator - generally only for people I know quite well |
| Live Audio - Operate Only | $250 | This could include FOH, Monitor Mix, recording or just an "extra set of hands" |
Pricing for Other events (e.g. outdoor festivals) is available upon request.
IT Consulting Rates
$150 per hour
Pyrotechnic Rates
Please contact me to discuss your requirements.
Live Audio - Further information
Standard Audio Equipment
A typical pub gig will involve most of the below equipment
1 x Behringer X32 Core digital mixer
1 x 700W QSC 18" Powered Subwoofer
2 x Turbosound TXD151 Front Of House speakers (Left & Right)
6 x Behringer PM1 in-ear monitor drivers
Musicians should bring their own earbuds - anything from cheaper ipod earphones to professional moulded earpieces are suitable.
Optional foldback wedges can be provided on request
5 x Shure SM58 vocal mics
4 x Shure SM57 vocal mics
9 x channels of DI (for keyboard, acoustic guitar etc)
1 x Drum mic set (2 x overhead & 1 x kick, additional can be added as required)
Various additional vocal and instrument mics
mic cables, power cables, power boards, speaker cables, speaker stands etc
Other equipment can be supplied on request (e.g. wireless lapel microphone for wedding celebrant, Wireless HandHeld mic etc).
I sometimes run a few additional speakers (e.g. lower level satellite speakers with delays) if the room is long, wide or otherwise awkwardly shaped, to provide vocal clarity.
Stage Setup
The the wireless mixer, IO unit and amplifiers in a series of racks approx 70cm x 70cm x 1m (width / depth / height). This small footprint means I don't need any space for a physical mixer, multicore cabling etc. I then run all mic leads, speaker cables etc out from this one point. I'm flexible as to where I locate it, but it generally needs to be on stage or directly beside stage to ensure cabling is neat.
Monitoring - in-ear and wedges
In-ear monitoring has become the norm for most groups I work with, ensuring a clean front of house sound, as foldback wedges (especially with loud bands) result in very muddy stage noise. For a few bands I run a combination of in ear monitors and wedges (e.g. lead vocals could use a wedge, other musicians use in-ears). Musicians can supply their own earbuds or I can offer some cheaper ones I generally carry with me.
Band-member monitor control
Optionally, if any band members have Andriod or Apple phones, or tablets, they are welcome to control their own monitor mix. This works particularly well with in-ear monitoring, as there's no risk of the band member introducing feedback into their own monitor mix. It helps a lot with variations of levels between songs (e.g. if a guitar/keyboard preset is louder in one song then quieter in the next).
Setup time
2 hours is typically required to load in and set up a band I've worked with previously.
The first time I work with a new band, I allow an extra 30 minutes or so for fine tuning the settings. I can then load the scene into the digital mixer and recall it next time (significantly reducing sound check time)
If the location is difficult to access (up steps, parking 100m away etc) more time will naturally need to be considered. I'm in a van requiring about 2.1m car park clearance, so sometimes need to park in a venue's loading zone or further away.
Lighting
I don't carry any substantial lighting (as I prefer to focus on getting a really clear sound). I have two coloured LED PAR cans which can be added in for effect, but isn't a 'light show'. For an extra fee I may be able to arrange a lighting operator.
Recording
The X32 supports a simple Front Of House WAV recording to USB (which is balanced for live sound, so vocals and some instruments etc will be more prominent than on studio recordings).
For the adventurous, a laptop can be connected via USB to record multitrack. Note the X-USB interface uses the ASIO driver, which is not supported by Audacity. See
http://wiki.audacityteam.org/wiki/ASIO_Audio_Interface for more info. You will instead need something like Tracktion, Reaper, Audition, Pro-Tools or Cakewalk.
DJ
I do not offer DJ services or DJ equipment.
If a DJ is performing as part of an event I'm running PA at, I can connect their DJ equipment output into my PA.